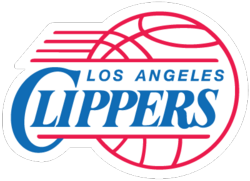 The Clippers' coaching search is finally underway, and one lucky head coach will have the opportunity to write themselves into the Clipper lore. It's an old franchise with lots of tradition, and one could only hope that whichever coach is eventually selected isn't too intimidated by the great coaches of Clipper teams past.
Stand up, Mike Dunleavy.
According to Sam Amick of FanHouse, the first two names on L.A.'s list — that the Clippers reached out to, at least — are Mavs assistant Dwane Casey and all-time great player/Timberwolf-killing manager Kevin McHale. Both are among the more popular names in this summer's coaching carousel, but Casey has been in notably more in demand than McHale.
Amick also noted that Mark Jackson and Vinny Del Negro are expected to be in the mix for the job, which shouldn't surprise anyone, really. Jackson is completely unproven as a coach, and hasn't inspired much confidence with his particular brand of color commentary on NBA broadcasts. Del Negro is another case entirely, and perhaps a warning against hiring coaching prospects who are too green (like Jackson); the Bulls brought in Del Negro despite his complete lack of coaching experience (in any position at any level), and struggled because of it.
Casey is flagged to make the jump from assistant to head coach at some point, and this could be as good of a job as any. The Clips' process has only just begun, but anyone rooting for L.A.'s future would be wise to latch onto Dwane. He's not the sexiest name in the biz, but he's good with a clipboard and is talented enough to run his own NBA team. He's also not Vinny Del Negro, which is always a plus.