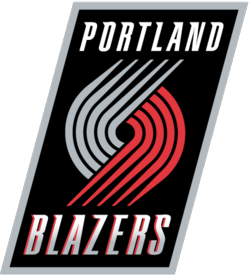 Kevin Pritchard is an NBA Draft wiz — Brandon Roy and LaMarcus Aldridge and Nicolas Batum and everyone that makes up the young and up-and-coming Blazers. (And he gets a pass on Oden, everybody thought he was a sure thing.)
So on the day of the draft, the Portand Trailblazers have fired Pritchard, according to Jason Quick of the Oregonian.
But they are going to let him run the draft for them. So if you see him trade some top picks for the rights to Adam Morrison, you know he's a little bitter.
This is not a surprise, rumors have swirled for a while that this was coming, ever since his assistant Tom Penn was canned right after the season. This doesn't make it smart. This was a GM who understood how to build a team, how to do it smartly and within a budget. So he's got a big ego? If you want to get a good guy, you get some ego with it.
And note to Paul Allen, after you just canned a guy who built a top team, good luck finding someone who wants to take this job on.