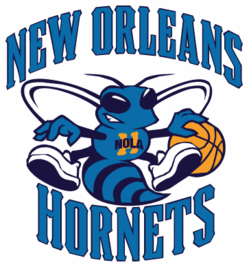 Once trade rumors get rolling, they are almost impossible to stop. Even when they made no sense.
Like the Hornets trying to trade Chris Paul. That's not a normal kind of insane, that's like Charlie Manson level insane. It makes no real sense. So owner George Shinn came forward to put an end to that with a public statement:
"The resolve that my partner Gary Chouest and I have will always remain the same – to continue to build our legacy in New Orleans, and to develop a path and plan to win an NBA Championship for New Orleans and all of Louisiana. We are about building and sustaining a winning tradition. Chris Paul is the cornerstone of our franchise and brings us unequaled support on and off the court. We will continue to build around Chris Paul, and we want to see him in a Hornets uniform for the remainder of his career. We have an exciting future, and with the leadership of our new head coach and players like Chris Paul, we know the best is yet to come. We plan to take advantage of any opportunities to improve our team."
So that should clear everything up, right? Exactly. Read that last sentence again. He's like a kid with his fingers cross behind his back. Somebody wants some wiggle room, just in case.
Chris Paul said he wants to stay in New Orleans if the team is committed to winning. Right now we'd all be happy if they settled on a clear and definitive statement.