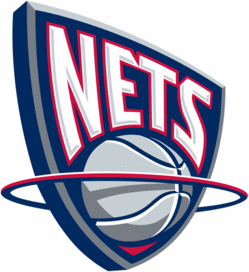 UPDATE 9:57 pm: The two sides have reached a deal — the Nets will get a 2012 second round pick, according to Chad Ford. The NBA equivalent of a player to be named later. That is not much to get back for an up-and-coming player like CDR.
But it does free up just more than $800,000 in salary space. The Nets may make other money-saving moves in an effort to have space for two max free agents this summer.
8:34 pm: Chris Douglas-Roberts is one of those guys always mentioned as part of the future of the New Jersey Nets.
Not so much, at least in the eyes of Rod Thorn. What he is picturing is more like Devin Harris at the one, Wesley Johnson at the three, Carlos Boozer at the four and Brook Lopez in the middle.
Let me explain.
CDR is about to be traded to the Milwaukee Bucks for the bargain basement price of just a second round pick, the two teams are just haggling over which second-round pick in what year will come back to New Jersey, according to Yahoo's Adrian Wojnarowski, who broke the trade.
This is another sign that the Nets are set to draft Syracuse's Wesley Johnson with the No. 3 pick and were trying to avoid any controversy or glut of talent out on the wing.
Then in eight days the Nets are going to target Utah power forward Carlos Boozer in free agency, according to ESPN's Marc Stein.
That all would make the Nets pretty good on paper, certainly a playoff team in the East. On paper. Of course, on paper they were better than a 12 win team last season, so be careful as you walk up to the betting window.
The CDR move comes as a surprise. We're all pretty high on what Douglas-Roberts could be — although his NBA game has yet to reach his twitter game levels. Teammate Terrance Williams reacted on twitter like a lot of Nets fans to the news of the trade:
CDR got traded? What helllllll noooooo
CDR started 38 games for the struggling Nets last season but really doesn't bring a whole lot to the table beyond scoring — which he doesn't even do that efficiently right now (45 percent shooting last year, 51 percent true shooting percentage, both a little below the league averages). But he could get his shot off. And everyone saw potential in him.
And at just $854,389 (his salary next year), it seemed worth hanging on to if that potential could mature. But the Nets are moving on.
The Bucks may have gotten a steal, he should get some burn as a Buck to show how he has grown.