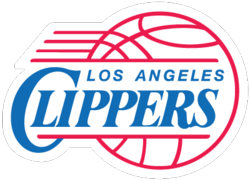 There's no question that the Los Angeles Clippers need a little help, and Blake Griffin's return is a good start. It's not necessarily enough to throw the Clips into the playoff hunt, which is why it could make sense for L.A. to look for more immediate help this off-season rather than look to add more young players.
According to David Aldridge of NBA.com, the Clippers are trying to move the No. 8 pick in this week's draft for the mere chance to add a big-name free agent later in the summer. Rather than using the pick to nab a proven veteran that's on the market via trade, Aldridge insists that the Clips are simply looking to improve their chances in the LeBron sweepstakes by clearing a bit more cap room. It's hard to blame them, even if James-to-L.A. seems like a long-shot at best. LeBron is a talented enough player that every team in range might as well swing away.
If the Clippers are unable to find a taker for the No. 8, it seems likely that they'd draft a forward. It's not always wise to draft based on positional needs, but small forward is the one glaring weakness in L.A.'s lineup, and this draft happens to feature a number of highly-touted forwards that could fill in at the 3. Paul George and Al-Farouq Aminu look to be right in the Clips' range, but don't be too surprised if they ended up reaching for a player like Kansas' Xavier Henry, either.