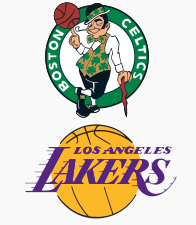 Some notes we jotted down before the game while walking around Staples Center watching Derek Fisher's pregame ritual of shooting flat-footed jumpers:
* Rasheed Wallace will start for the Celtics.
* He said that Sheed creates some spacing problems for the Lakers, pulling the limping Bynum away from the basket and forcing him to move more. Bynum away from the basket could also allow Rajon Rondo to get going because the paint will be more open.
* He also made a dig at Sheed, when asked why he started Sheed over Big Baby": "He's old. I figured I'd go with the oldest guys."
* Phil Jackson said he expects Bynum to go about 10 minutes a half, depending on how he feels and how the matchups work out. He concedes that Rasheed Wallace's ability to shoot the three may be a tough matchup for Bynum.
* Paul Pierce was out unusually early taking warmup shots tonight.
* Brian Scalabrine took many, many more shots.
* Jackson said he was "keyed up" in the most deadpan way possible. And he was serious
* Rivers said it was important for his team to get out to a good start. Because the Lakers are at home and have the crowd behind them, he thought the Lakers could survive a bad start more easily.
* Quote of the pregame from
" There's multiple moments of truth in a game. There's usually one that really kind of spells what this game is going to be like, or a moment that changes the course. But there's a moment of truth when the ball comes up that players recognize what they have to do, whether they're going to initiate an action that we call automatics, so where they're going to go into a rote memorization type of thing where they get into a comfort zone.
"What we've been trying to push them through this whole series is that you can't do that with the Celtics. You can't go to a comfort zone and just go play basketball as you would at a practice that's the fourth day after you've played three consecutive games, three out of four nights.
"There has to be some activity that's well thought out and there's a moment of truth in which you have to do that.
"We had multiple situations in which we did that the other night. We had many situations we didn't do that in Boston in Games 4 and 5.