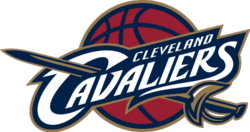 After tonight, Byron Scott has nothing to do for a while. His duties as an analyst with ESPN will be done and he will have a lot more free time on his hands.
Enough time to squeeze in a second interview with the Cavaliers, according to Brian Windhorst at the Cleveland Plain Dealer.
But while Scott is the only public name and the only really high-profile name out there, the Cavaliers are not going to move quickly to offer the job. Reports that they — and by "they" we mean Cavaliers owner Dan Gilbert — really wanted a coach in place by July 1 appear to have evaporated. The eggs were almost all in the Izzo basket. Now they need to get a few more eggs.
Having a coach in place by July 1 is not as important as having the right coach in place. Of course, who the right coach is becomes the problem. And what coaches Cleveland can get if LeBron decides to go elsewhere and that vacancy is still open is another question entirely.
Ahh, good times in Cleveland. Good times.