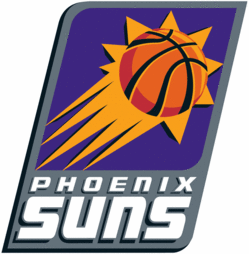 Who is going to be the man, the general manager trying to find the other key piece for a team with Steve Nash, an aging Grant Hill and a nice bench? (Yes, we left Amare Stoudemire's name out intentionally. We see the writing on the wall.)
A couple names have surfaced as possible replacements for Steve Kerr in Phoenix, according to Paul Coro of the Arizona Republic.
First is Dennis Lindsey, another guy out of  the San Antonio system and moldl. He was an assistant general manager for the Spurs. He made it deep into the interview process in Minnesota before withdrawing last year.
Often in these cases the number two man in the current front office is considered, and David Griffin will get a look. He's been with the Suns for 18 years. But he also has a contract expiring at the end of June and may be looking for work elsewhere soon.
Coro also said that Kerr was offered the chance to re-sign the exact same three-year deal he just completed, which would mean about a 10 percent pay cut the first year. That combined with family issues and the TNT opportunity led to Kerr's decision.