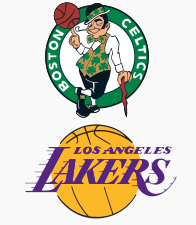 America loves it some Lakers and Celtics.
Of course, America also loves Dancing With The Stars and McDonald's, so maybe we shouldn't really trust the collective tastes of our nation. Still, these finals have been well watched.
As we have been telling you throughout the finals, television ratings are up. According to ABC, the Lakers/Celtics games have averaged 16.1 million viewers and a 9.6 rating — the highest ratings since 2004. You remember, back when team basketball trumped the Lakers stars.
Finals' viewership is up 13 percent compared to last year. So apparently you don't love Orlando that much. Or you love Ron Artest a whole lot… okay, probably not that. We'll go with you like traditional matchups.