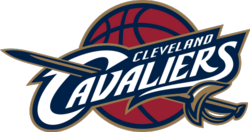 It's done. After days of deliberation, more deliberation, and even more very public deliberation, Tom Izzo has decided to stay at Michigan State University and decline a rather substantial contract offered by the Cleveland Cavaliers, according to Brian Windhorst of the Cleveland Plain Dealer.
Good riddance. At this point, the pros and cons have been written, weighed, and analyzed: challenge vs. legacy, money vs. comfort, the known vs. the unknown. The best part about all of this is not that Izzo chose to stay at MSU (though I do think that's a wise decision, given the rather spectacular failures of many a college coach who tries to jump up to coach in the big leagues), but that a choice has finally been made.
It's almost embarrassing just how drawn-out and public Izzo's internal debates became, and the sheer number of planned trips and press conferences alone made this much more of a production than it had to be. Good on Izzo for thinking through a decision before making it, but we all could have done without the endless hoopla and contradicting reports concerning his decision.