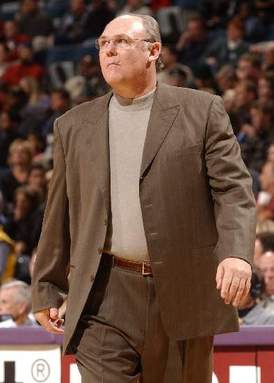 One of the saddest storylines of this year's playoffs was George Karl being forced to miss the Nuggets' first-round playoff series because of a bout with throat and neck cancer. The Nuggets lost the series in Karl's absence, and many feared that we had seen the last of Karl as an NBA head coach.
According to the article, Karl said his father has "lost a lot of weight and still struggles to eat," but his condition has greatly improved. Karl's energy level isn't at 100%, but that hasn't stopped him from dropping by the office from time to time or watching as much of the NBA Playoffs as he can. 
Hopefully Karl will return to coaching someday, but the best news of the moment is that Karl appears to be on the road to recovery from his struggle with cancer.