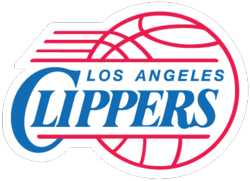 LeBron James has avoided being involved in any coaching decisions like they are the plague.
That will not deter the Clippers, who have put their coaching search on hold while they focus on pursuing James and other free agents, according to a note in the Milwaukee Journal Times.
"Put their coaching search on hold" is code for "a top free agent can choose his coach." The Clippers deny this, but assuming the Clippers can walk and chew gum at the same time they should be able to conduct a coaching search and lure free agents at the same time.
It will be interesting to see what direction the Clippers go when they do get a coach. Do they go with a top assistant, like the Bucks Kelvin Sampson or the Mavericks' Dwane Casey. Or, do they bring in a former NBA head coach like Byron Scott or Lawrence Frank.
It also will be interesting to see who ends up making the decision for the Clippers. There are just all sorts of questions there.