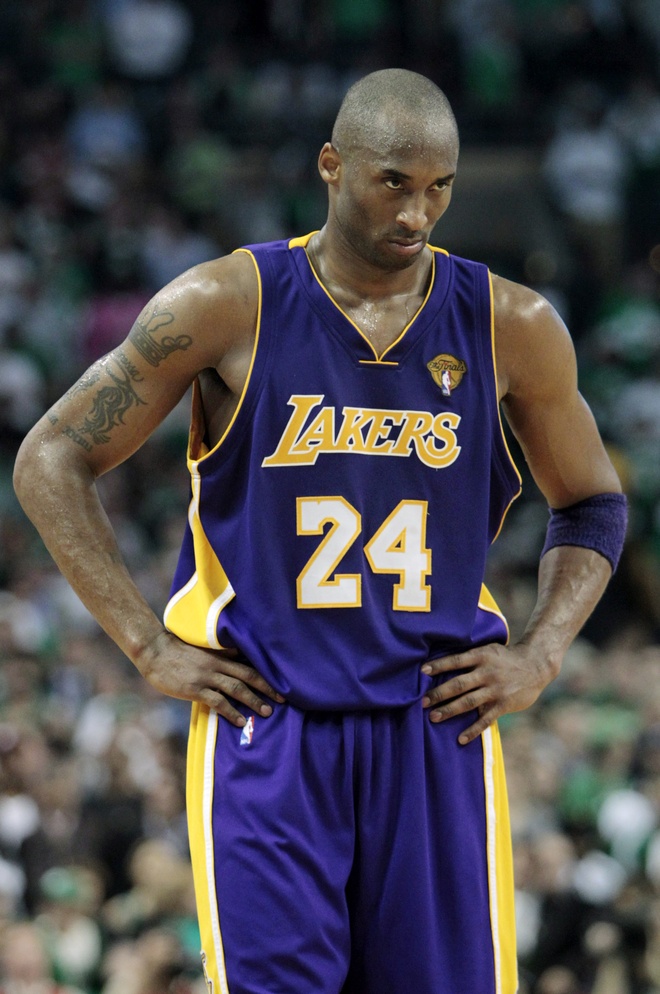 We have reached that point in the series.
Faced with a 2-2 series tie after the Celtics' resiliency was greater than the Lakers' size and talent advantages, the popular sentiment is turning to "It's Kobe time." As we speak, sportswriters across America are preparing their statements about how Kobe Bryant needs to "step up" and "be the man" and all sorts of other things which don't really take into account the elbow help from the Celtics bigs nor the fact that Bryant has used on average 31.5% of the shots of his team (per HoopData.com).
Now, it's true that in the two losses for the Lakers, Bryant used 29.5% of the Lakers' possessions versus 33.5 in the Lakers' two wins, but we're not talking a huge gap. Furthermore, Bryant's Assist Rate (percentage of possessions ending in an assist) is higher in the Lakers' two wins versus their two losses as well (13.6% in wins) versus 12.2% in losses).
Kelly Dwyer at Yahoo! does his usual brilliant job of bringing nuance and context to what Bryant needs to do, and argues that if the Celtics' defense is going to neutralize the triangle and reduce the Lakers' offense to screen and roll for a scorer, that Bryant needs to oblige them. By plugging them over and over.
I'm certainly not arguing that Bryant needs to shy away from the trigger. Far from it. It's important that Bryant be a scorer. But this Lakers team is really at its best, Bryant, is at his best, when he's working in at the elbow, and using his wide range of options: post, pull-up, drive and kick, drive and dump-off, drive, and cut. Bryant is one of the best passers in this league when he wants to be. It's a function of his touch and control. And when he moves, the defense overreacts. In 2008 and 2009, he punished teams that chose to overreact to him by finding his teammates in the truest revelation of his maturity as a player beyond the guy who throws up 35 shots a game.
Can the Lakers win if Bryant goes Contra on the Celtics? Sure. If he's in that zone, they can double him, triple him, whatever, he's still going to drop 40. But if he contributes a complete game, not only will he do more damage, but he won't exhaust himself. The Celtics' defense can be solved using his scoring ability, but falling into the trap can produce what the C's want, an inefficient night from Bryant.