The Atlanta Hawks appear ready to go get their coach… after just one more meeting.
Nearly a month after they fired Mike Woodson and less than a week before the NBA Draft, the Hawks owners and front office are going to sit down today and decide who they want as a head coach. That according to the Atlanta Journal Constitution.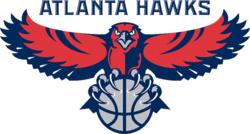 They are down to three candidates — Mavericks assistant Dwane Casey, Hawks assistant Larry Drew, and ESPN/ABC analyst, Mr. "hands down man down," Mark Jackson.
It's taking time because a lot of people want a say. Remember there are nine owners through the Atlanta Spirit ownership group (which also owns Phillips Arena and the NHL's Thrashers). Then there is General Manager Rick Sund and the basketball operations people. Each of the three candidates has some support within the group.
That's a lot of cooks in the kitchen. Those kind of group decisions always turn out well.
But today they are going to come to a consensus and make a decision. Probably. No rush, not like they need to start working the roster to fit the new coach's system starting with the draft or anything.