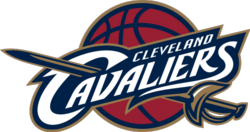 Higher-ups within the Cavs' front office have been mailing Tom Izzo wine and cheese baskets for some three weeks now, while routinely mailing him letters soaked in cheap perfume and printed with Delonte West's lipstick kisses. Cleveland has been pretty aggressive in their advances, and Izzo is apparently reciprocating the team's flirtations. From Brian Windhorst of the Cleveland Plain-Dealer:
According to a Michigan State source, Izzo has scheduled a trip to
Cleveland on Thursday to meet with team officials and possibly tour the
Cavs' facilities. Whether or not Izzo will go through with the trip is
unknown.

That isn't the only sign he's gotten serious about Dan Gilbert's
offer to replace Mike Brown. Sources told The Plain Dealer Wednesday
that Michigan State players left a meeting with Izzo Tuesday night
believing he was going to take the Cavs' job.
Money seems to be the motivating factor that would lure Izzo away from his cozy seat at MSU, but he has a lot to lose by trying his hand coaching the pros. Maybe not enough to deter him from taking that oversized paycheck and going on his merry way, as evidenced by the Cavs' progress on the Izzo front. The coaching search technically rages on, but Izzo's return interest should narrow the search considerably.