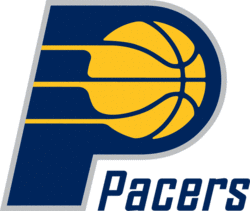 Due to family situations or health emergencies, every season a couple top assistant coaches get the chance to slide down one seat and become the man for a game or three. They get to be the head coach.
Usually little really changes save for a much worse use of time outs. It's usually pretty boring and mundane. But not in Indiana this year, Lester Conner shook things up when he became the head coach for a few games.
Now he is being let go, his current contract not being renewed (it expires at the end of the month). An interesting piece by Mike Wells in the Indianapolis Star tells the story.
Pacers head coach Jim O'Brien had a death in the family and left the team for a few days, leaving Conner in charge for a nationally-televised game against Toronto.
As all coaches are required to do, O'Brien met with the media before hand. He was asked how much of O'Brien's coaching style he planned to keep and use.
"Umm, not a whole lot," Conner told reporters at the time.
Analyst Jeff Van Gundy heard that and ripped Conner on the air (because if there is one thing you can count on in this world, it is Van Gundy sticking up for coaches). All while O'Brien was listening to the broadcast.
Then there was the player rotation. O'Brien, dealing with injuries to Jeff Foster and Tyler Hansbrough, had decided to go small. Conner changed that for a night and went bigger. For the record, O'Brien's small lineup was beaten by the Raptors by 15 points two nights before, Conner's larger lineup scored 130 and won.
But it was seen as another act of defiance. And Conner is now gone, not around the team as it prepares for the draft and works out players.
Next season when some assistant gets the chance, we'll be watching just a little more closely. But with the warning this message sends to assistants, things will likely return to the mundane.