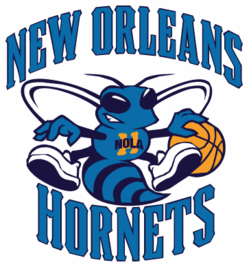 We've know this was coming since the weekend, but the Hornets have made it official and announced former Portland assistant Monty Williams as their new head coach. He will be introduced at a press conference Tuesday afternoon.
Reports are this is a three-year deal, with a team option for a fourth.
Williams, 38, now becomes the youngest head coach in the NBA (it had been Miami's Erik Spoelstra.
Here is the tedious, official quote from Williams in the press release (these are never insightful):
"I am honored for this opportunity to be the Hornets head coach," Hornets Head Coach Monty Williams said. "I have been fortunate to be around this game as a player and an assistant coach. I have had the privilege to play for and coach alongside some of the best coaches in this league. The Hornets have a first-class organization and team; this is the perfect opportunity for me. I am very excited to get started in New Orleans."
What he should have said is, "Man am I going to look a lot smarter as a coach with Chris Paul running my team on the floor."
It was Paul that had pushed for Williams to get the job within the organization. Williams played at Notre Dame then had a 10-year NBA career as a journeyman small forward.