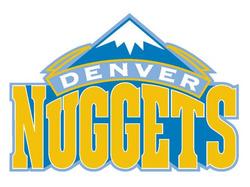 Stan Kroenke has purchased 40 percent of the St. Louis Rams and is in the process of trying to buy the rest. Which is good for the Rams because Kroenke is considered one of the best owners in sports, he already has the Nuggets and the Colorado Avalanche.
Except, the NFL has a silly rule saying if you own an NFL team you can't own a team in another professional sport. Why? Who knows? Doesn't matter. They are the NFL, they are the 800-pound gorilla, they can make whatever rules they want.
They also bend or just flat out ignore those rules sometimes. Why? Because they are the damn NFL, that's why. Stop asking. Anyway, they did it for Wayne Huizenga. And now it appears they will do so for Kroenke. Sort of.
Kroenke told the Denver Post he is transferring ownership of the Nuggets — at least some, maybe all — to his son, Josh, age 30. He already works in the Nuggets front office so this should all be pretty seamless.
"Our son Josh has been involved with many of our organizations for several years and that family continuity remains a priority," Kroenke said in a statement to The Denver Post. "My family looks forward to owning the Rams, Nuggets and Avalanche for years to come while being compliant with all stipulations set by the NFL. Our family remains committed to fans in St. Louis and Denver."
The NBA Board of Governors has to rubber stamp this, but that's all it is. David Stern gave his blessing.
"I know (Josh), I know the family — very smart business and basketball family," Stern said. "I know he's deeply involved in the basketball side of the (Nuggets') operations. I know he also worked (an internship) at the NBA and worked in a number of departments, seeing what the business of basketball is about."