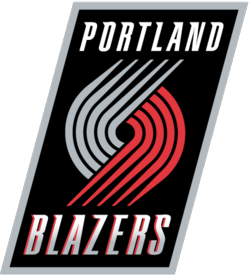 Seriously, if I'm Kevin Pritchard, I'm going to the beach.
After Adrian Wojnarowski (who by the way is collecting breaking story scalps this weekend like Brad Pitt in Legends of the Fall while everyone else is focused on some silly game Sunday night) broke the news that the Blazers had hired a head hunter to search for replacement for Pritchard at General Manager, Jason Quick follows up with the news that Jerry West has been linked to interest from the Blazers for the position.
Geez, talk about digging the grave before the body's cold. The man's still breathing!
Pritchard hasn't been formally fired, but according to various reports, Vulcan Inc. considers Pritchard to be an egomaniac, similar to Tom Penn, who was released a few months ago.
Because, you know, egos aren't really prevalent in sports.
Pritchard may have a bit of a big head on him, but at the same time, he's brought prosperity back to the Blazers and has them in a position to contend. He's smart, careful, considerate, and has only made a handful of mistakes during his term. Ditching him would be a critical mistake given not only his savvy, but his aggressiveness. On the other hand, you have to wonder if there's more going on here than is being reported. Something seems wrong about this, either way.
West is a fairly standard choice, tossed up for every vacant GM job. He's the Jeff Van Gundy of GM's a this point. But West is also 72 years old, and seems to have enjoyed his retirement. Plus, this would mean him managing a team in the same division as his club in the playing days. With the way the NBA has been over the last several years, that could wind up with Brandon Roy being traded for Sasha Vujacic and a box of Ho-Hos. Okay, not really, but West doesn't look like the kind of candidate the Blazers would be looking for.
Of course, Kevin Pritchard does, so who knows what will happen at Drama Central in Oregon?