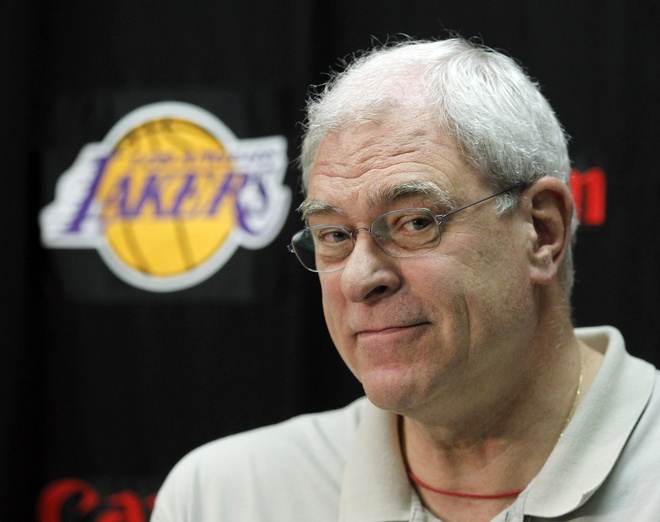 If coaching basketball, is, as they say, a chess game, then why is so much of it predicated upon dramatic shifts in approach? Yes, you have your pieces, and yes, you're maneuvering for advantage, to neutralize your opponent's pieces and move in for the checkmate (having more points than the other team), but in chess, the sides are equal. Each team begins with the same number of pieces, and each piece has a corresponding alternate on the other side.
This is not how it is in basketball, or any other sport.
Doc Rivers' knight in this case, Paul Pierce, is considerably better than the Lakers' bishop, Ron Artest. And Phil Jackson begins this game with his bishop, Kobe Bryant, at a supreme advantage over Doc Rivers. But even more explicitly, in a well matched chess game, your objective is to spring the same strategy. It's nearly impossible to commit resources to one approach, have it met with disaster, then manage a victory through improvisation and guile. It can be done, but the game isn't particularly built on adjustment and often when one piece falls, the rest follow.
But it is just that, adjustments and improvisation, that are going to be a central component in the Finals' coaching matchup. And in a strongly bizarre twist, and for the second time, Doc Rivers may actually have the advantage in this area.
In 2008, we expected a dominant performance from Jackson. After all, he had nine rings at that point and Doc Rivers was a season away from the hotseat, often derided even during that championship season for his inability to formulate a rotation. It looked like it would be a complete wipeout for Rivers against the man with the rings. Turns out, Rivers coached rings around Jackson, consistently having his teams more ready and able to tweak things.
Part of that has to do with the intrinsic nature of both coaches. Jackson is renowned for his resistance to adjusting to his opponent. His philosophy is to force your opponent to adapt to you. In a similar vein, he often resists timeouts during big runs by his opponents, opting to let his team "play through it."
Take his frontcourt. If Kevin Garnett begins to give Pau Gasol trouble, Jackson won't be changing his approach; he'll trust Gasol to come through. This may reflect the coach's response to all the talk of Rondo. There will be wrinkles, sure. Tiny reflections of things they think of. But you have to force the Lakers pretty far with the edge of your sword to provoke a parry from Jackson.
But this Celtics team has enough versatility and advantages that Jackson needs to adjust that approach. If Rondo is consistently detonating whatever approach the Lakers take on him, Jackson needs to be willing to make those changes, quickly. And if the conventional approaches aren't working, he needs to be willing to try things before untested. If that means Shannon Brown in for spot duty, go with it. If that means a move away from the overload defense, so be it. Similarly, if a player is having success on the offensive end, sticking with the plan may not be in order, especially if the Oklahoma City Kobe shows up.
Rivers on the other hand, probably has what he needs. The Big 3 and Rondo means that he doesn't need to juggle much in the way of managing minutes. And any adjustments from there on out are fluid, unlikely to disrupt much. The Celtics' defense is dependent upon its players knowing when to help one another, and executing the fundamentals. If their talent can stand up to LA's, Rivers will be in a position to combat whatever wrinkles the Lakers throw at them.
Perhaps this is the series where Jackson comes out on top, however. Maybe he makes one significant adjustment (Bryant on Rondo, perhaps) and comes out on top. But whereas two years ago, this looked like a wild coaching mismatch, suddenly, it appears much closer, due to Jackson's insistence on playing chess while Rivers mans an XBox.