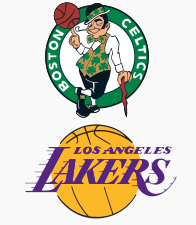 Wow, that was just useless.
Doc Rivers and Phil Jackson said almost nothing of interest in their pregame press conferences. Rivers lasted just longer than two minutes. Apparently even the media is sick of talking about this game.
Phil Jackson had one good line, when asked about NBA TV analyst and former Minnesota Timberwolves General Manager Kevin McHale saying Doc Rivers was the better coach in this series.
"Kevin McHale gave them Kevin Garnett. Geez. That's somebody calling the kettle black," Jackson said.
Jackson also said that this Celtics team did have similarities to 2008.
Rivers did say that he would keep an eye on Rasheed Wallace's minutes, and that he is a little concerned about his conditioning after having to miss a few days of practice. He said Marquis Daniels will not play tonight but did go through drills yesterday.