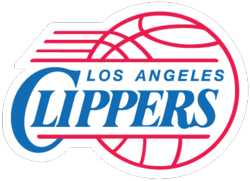 If you're in Los Angeles and not chasing around the Kogi trucks, then maybe you want to swing by Staples Center/LA Live around 3 p.m. today for futile ad fascinating Clippers Fans LeBron James parade.
The goal of the parade — started by Clippers superfan Clipper Darrell — is to show LeBron how much the Clippers fans want him here. There's also a Facebook page with a couple thousand fans. There will be a nice turnout today (people will follow Clipper Darrell).
And frankly, if it was just about on the court, the Clippers might be the best of destinations. They have the cap space. They have a good front line and All-Star Chris Kaman and last year's number one pick Blake Griffin, plus some solid guys in the backcourt like Eric Gordon and Baron Davis. It really is a good core of players to build around, and the Clippers should pick up another quality player in this draft. Plus they are looking for a coach and with LeBron on board they could someone quality. This team can be good.
But it's the off the court stuff that is the problem. Nobody wants to trust the next five years of their career — the prime years — to the whims of Clippers owner Donald Sterling. Plus, there is the issue of living in the shadow of Kobe and the Lakers. LeBron could help change that, maybe, but right now Los Angeles is a Lakers town.
But bless the Clippers fans, they believe. They hope. They don't give up. It's admirable.