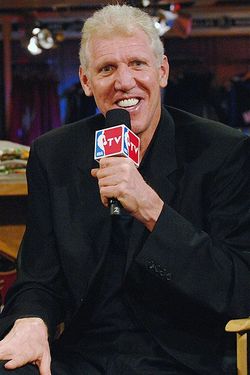 Now you have another reason to watch Sacramento Kings games besides the mesmerizing game of Tyreke Evans — Bill Walton will be in the booth.
It's not every Kings game, but he will be a color analyst for some, according to the Sacramento Bee. He'll attend the Kings games at Staples Center (both Lakers and Clippers) plus some selected games where he will watch on a television in his San Diego home and be hooked up into the broadcast.
Walton is back because his back is letting him. He had such severe back pain he said he considered ending his life, but a new surgery has given him relief and he is back in the game of life. He even shows up now in a new T-Mobile ad during games.
Walton showed a passion for the game as an analyst here at NBC, as well as with ABC/ESPN, even if his analysis itself was not always the sharpest. Still, it will be good to hear his voice again during broadcasts.