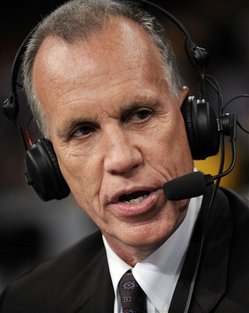 Grant Hill has been around a long time and played for a lot of coaches. While Mike Breen and the ESPN crew make it sound like he was old enough to play for Red Auerbach, he's not been around quite that long.
But he has been around long enough to play for Doug Collins in Detroit. Those were the best years of Hill's career, those first few years out of Duke when he was an explosive All-Star with seeming unlimited potential. Before the injuries did him in.
And Hill told Philly News they hired the right man. (via Slam)
"The Sixers are getting a coach who puts every ounce of his energy into making the team better," said Hill…. "With Doug, they'll be prepared, they'll be in great shape. He's an unbelievable motivator. He'll get them to play. It wouldn't surprise me if they're a playoff team next year.

"My experience is, when you haven't made the playoffs there are issues, problems. Doug works to change the culture. I was with Dumars, Houston, Lindsey Hunter, Theo Ratliff, Michael Curry, Aaron McKie in Detroit. We grew up together. We all learned a lot; we all had long careers. Some of us are in coaching, some are still playing, some are working in the front office. The point is, Doug teaches you to be a professional.

"I had had some success at Duke, then won 28 games as a rookie. I found out that you can learn how to lose. Doug breaks you of that, demanding a lot from the players and from himself. He has an ability to communicate and to teach."
The Sixers need a new culture, they need to learn how to win. This could be a good hire.