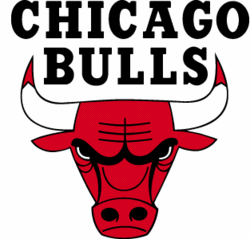 Remember how the Bulls fired Vinny Del Negro and were going to get an experienced head coach, one with NBA playoff experience?
That or Tom Thibodeau, apparently.
With Thibodeau one of the finalists for the New Orleans Hornets job, the Bulls have stepped up their pursuit of the Boston Celtics defensive mastermind, according to the Daily Herald.
Some league sources suggest Thibodeau has become the frontrunner for the Bulls job. Ex-Portland and Philadelphia coach Maurice Cheeks remains a strong candidate, while former Nets coach Lawrence Frank has slipped. The Bulls held informal talks with both Cheeks and Franks this week during the Chicago predraft camp.
Thibodeau deserves a chance, and may very well turn out to be an excellent head coach. He has the background, he has proven himself as an assistant and is doing so again. Bottom line, you can see the team he coaches winning.
But in releasing Del Negro, the Bulls talked about experience, they had just hired a first-time head coach and felt burned by the experience. They wanted a big time name.
Thibodeau is a big name in basketball circles, but he is not one to the casual fan, he is not selling any seats. That doesn't really matter if he could sell LeBron James on coming to Chicago, but is a top assistant really the kind of thing that would lure LeBron?