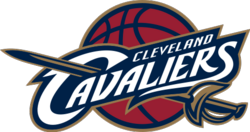 Money schmoney. Looks like the Cavaliers are not rushing to make a decision on the future of coach Mike Brown.
Reports started circulating yesterday that expected axe would fall on coach Mike Brown this weekend. It makes some sense — owner Dan Gilbert said a decision would come in the next seven to 10 days, and that was seven days ago now. Also, if Brown stays on past 10 days from the end of the season, the Cavs have to buy him out, before that he walks for free. Money always matters.
But Brian Windhorst tweeted this morning that the Cavaliers will not make a decision this weekend — and that not everybody wants him fired.
Sources indicate no final decision will be made on Mike Brown's future this week. #Cavs brass went to Chicago for Pre-Draft Camp.
Sources: LeBron has not called for Brown to be fired, is leaving it up to organization. People within team are fighting for Brown.
None of this changes the likely outcome. It just means Mike Brown gets to twist in the wind for a few more days.