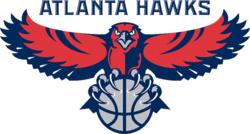 Dwane Casey has been one of the two hot assistant coaches being considered to slide over to the big chair this year by general managers around the league. But he's the only one doing interviews right now (Tom Thibodeau is still a tad busy in Boston).
Apparently it has worked —  Casey is the frontrunner for the Atlanta Hawks head coaching job, Ken Berger at CBSSports.com is reporting. It makes some sense because Casey has a relationship with Hawks General Manager Rick Sund from when the two were in Seattle together. (Ahh, remember Seattle having a team?)
Or, maybe not. Turns out there are conflicting reports, even reporting to Berger. Another person said the Hawks are putting together a small list of people to interview for the job. Casey is on said list but that's as far as the second source will go.
Meanwhile, there are reports that the Hawks want to save money by only paying their coach $2 million a year or less (which would basically mean someone from the assistant ranks, big name NBA coaches go for more than double that). However, Peter Vecsey reports that is bunk in the New York Post. So you can choose to believe it or not.
Either way, it looks like Casey getting serious consideration in Atlanta.