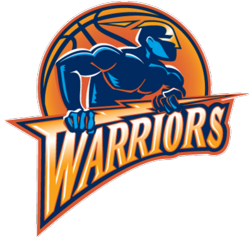 The good news: There are a lot of people who want to buy the Golden State Warriors — including the insanely rich Larry Ellison.
The bad news: None of them offered the $400 million plus that current owner Chris Cohan was hoping to get for the team.
Ellison, the owner of Oracle computers, put in the same $315 million bid he made last year, according to the Oakland Tribune. Other bids included "24-Hour Fitness founder Mark Mastrov, a group from China and the current minority owners," the paper reported, but they were all in about the same ballpark.
The bids here signal a shift in the kind of people who are buying teams and why they are getting into this. Sure, it also signals bargain hunting in a down economy, but things change now because not many people consider things worth $300 million something you find in the bargain isle.
Bidders now are much more savvy about what they are buying — this is not just a toy, this is an investment of hundreds of millions of dollars. People putting that much in do a lot of homework — current value, market value, what they can reasonably expect to spend and make over time. For a couple decades owners just made money because the value of the franchise would go up — you could lose money every year but ultimately you were making it all back and a lot more when you sold. As Henry Abbott has pointed out in a great story at TrueHoop, that model has changed. New owners get that. They will not overbid just to own a team, not at these prices.
Which means Cohan may not get the numbers he hoped to see. It means he may hold on to the team for a while looking for that to change (which is a bad thing for Warriors fans and the franchise). Maybe he needs to sell, what with owing the IRS $160 million. Either way, now he sees what people are willing to pay.
And if Cohan needs the cash, there is one guy who could just write the check tomorrow.