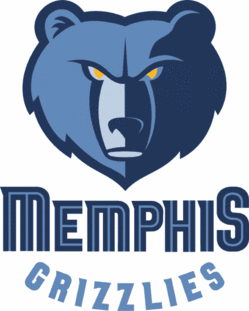 The Memphis Grizzlies took a big step forward last year, they got almost all the way to .500. One of the best turnarounds in the league. But if they want to take another step — maybe into the playoffs? — they are going to need some more key contributors.
That does not mean project rookies. Which is all they would get with picks No. 12, No. 25 and No. 28 in the upcoming NBA draft. So the team may try to package those picks in a trade, according to what owner Michael Heisley told the Commercial-Appeal.
"We'll be trying to trade from now through the draft," Heisley said. "If we can get an impact player, we might trade all three of (the picks). If we can't do that, then we hope to use those three picks to get an impact player."
Stockpiling multiple picks rather than having one really good one is a fantastic strategy in the NFL, with its massive numbers game. In the NBA, where the pure talent of one player can carry a team a long way (see: James, LeBron) impact players matter a lot more.
Which is to say Heisley is on the right track. Not that getting an impact player is going to be all that easy, but he may be able to get someone of quality from a team looking to cut costs (two or three rookie contracts at once can help with that).
They are not alone, the Rockets are looking to move up as well. There may be more trading than normal leading up to this draft.