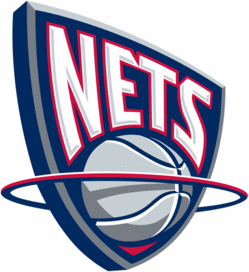 New Jersey-to-Brooklyn Nets owner Mikhail Prokhorov is at the NBA Draft Lottery tonight, in town to see just how challenging his team's road to redemption is — a lottery win tonight makes it a whole lot faster and easier.
But he knows who he wants to guide that process regardless — Rod Thorn.
Thorn and Prokhorov are working on an extension for the team president, according to Adrian Wojnarowski of Yahoo. It will be a two-year deal.
Thorn knows what to do. He turned a bad franchise into a team that went to the Finals two years in a row (unfortunately right in the middle of the "Shaq and Kobe are tolerating each other" era). Then Bruce Ratner started cutting costs and there was a price to pay on the court for that.
Now Thorn has another rebuilding effort in front of him, but at least he gets to spend. And a little lottery luck will speed things along.