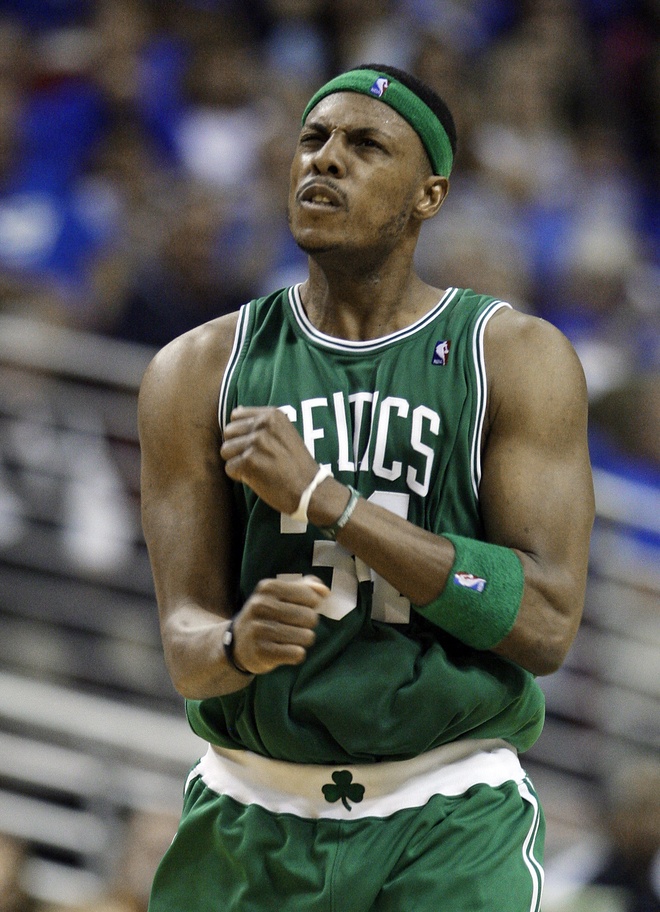 Getcha brooms ready.
Paul Pierce said last year while the Lakers were rolling the Magic in the Finals that the Celtics were Rottweilers and the Magic were poodles. So far the Celtics have bit the Magic in the throat and in Game 2 they shook the life out of them.
But don't misunderstand, the Magic played their part in this as well. They had the formula corrected for a Game 2 evening of the series. An axis realignment to correct their mistakes. They were knocking down threes, getting Howard (30 points, 8 rebounds) involved down low, and playing better defense on everyone except Paul Pierce. But down three, with Vince Carter at the line to bring it to a one point game, things fell apart. Carter missed both free throws in a development that will likely not help with his reputation among fans. Then after a rebound that gave the Magic another chance, J.J Redick instead of immediately calling timeout to advance the ball instead rushed to midcourt but not past it, before timeout was called, stranding him on the far side of the timeline from his basket.
A Jameer Nelson desperation heave miss later, and here we are. 2-0, Celtics.
Ruff. Ruff. Sweep. Sweep.
It's entirely possible the Magic could pull out a desperation game in Boston, especially with how the Celtics have played at home at times this year. But this certainly felt like the dagger game. Rajon Rondo continued his play (we've run out adjectives, seriously), Paul Pierce hit daggers on his way to 25 points, 5 rebounds, and 5 assists, Glen Davis made the plays he needed too (and fell down a lot drawing fouls), KG came through with some KG shots, and in the end, the Magic didn't have what they had last year, the weapons and focus to succeed.
And it's hard to see this formula changing in Boston. The Magic had things go their way at points and never could push past the Celtics ceiling.
And Rondo. Man, Rondo. 25 points, 8 assists, 5 rebounds, 2 steals and the numbers don't give it justice.
So now the Magic will have to figure out what happened, how they managed to melt down without having the lead, and are left with the realization of something the world is realizing. The playoffs are not competitive, the regular season doesn't matter, and Boston and the Lakers will be playing for the NBA Championship.