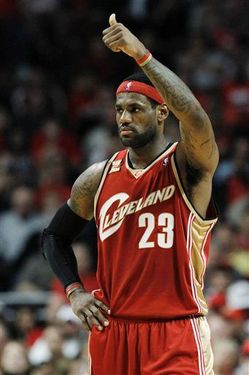 Buy one, get the second one at an exorbitant full price.
And it may be worth it. May.
According to the Chicago Tribune, the Bulls are one of the team that have been approached about interest in a LeBron James and John Calipari package deal.
League sources said Sunday that noted NBA power broker William Wesley continues to work back channels to sell John Calipari and James as a package deal to franchises such as the Bulls, Nets and Clippers with coaching vacancies and salary cap room.
Another league source confirmed that an unknown Calipari connection contacted Bulls management over the weekend.
There are a lot of questions here. A lot. For each team that starts with the do you want to turn over control of your franchise to LeBron and Calipari. You'll have your general manager in place, your team president, but don't for a second think that anyone other than Team Lebron and Calipari will be running the show.
There also the on the court fits — plenty of people (myself included) wonder how smoothly a James and Derrick Rose pairing would fit. Two ball-dominating perimeter guys. Same would be true of the Nets if they win the lottery and get John Wall (who Calipari has coached). Even if not, the new billionaire Russian owner is not the ceding control type. The Clippers? Man I want to be in the meeting the first time someone tells owner Donald Sterling he needs a $10 million role player. Sterling would love to flirt with this idea, but when it came to actually signing the check, it would be a different story.
While this may be a rumor, the thought of Wesley doing this is not far fetched. But it happing are much longer odds.