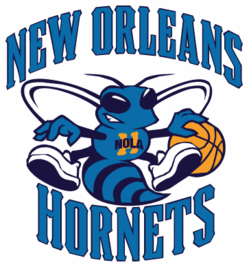 When the New Orleans Hornets went in search of a new coach, the prevailing wisdom was this was Avery Johnson's job to lose. He's a Louisiana native, he likes a style and pace that would suit Chris Paul, and the incoming owner Gary Chouest liked him.
Johnson may have lost it.
Depends on who you ask. ESPN's Marc Stein says he was one of two "standout candidates" along with Boston's defensive-minded assistant Tom Thibodeau. Yahoo's Adrian Wojnarowski says that Johnson is no longer the front-runner for the job. So much so that they are interviewing Jazz assistant Ty Corbin today.
Maybe Thibodeau moved to the top of the list — his stock had to have gone up after his defensive plan slowed Orlando in Game 1. But that's a guess, we don't really know what Chouest — who has been in on the interviews and active in the process — thinks on this. We don't know where Johnson stands.
What we do know is that Chouest is an oil man whose company works in the Gulf of Mexico, and a lot of his energy has gone toward containing the horrific ongoing oil spill there (that was not related to his company). That could slow down the interview and decision process for the Hornets.