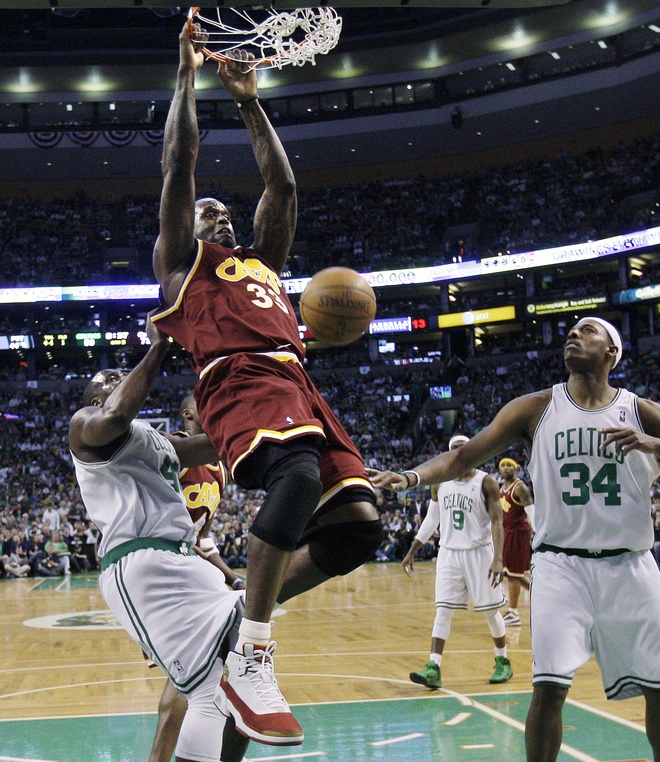 When the Nets announced a relocation to the Prudential Center, it was largely seen as an addition by subtraction. You subtract the IZOD Center and you add an arena that isn't referred to as something resembling a trash compactor. But other than that, there wasn't much to get excited about in a relocation to the good city of Newark.
Or, so we thought.
Shaquille O'Neal, who you may remember from such films as "Kobe, Tell Me How Continued Relevance Tastes" and "I've Been Known To Do Things When Mad, Like Bring Little To Nothing To A Team's Championship Contention" told the New York Post that he would consider the Nets a possible target for his free agent relocation this summer.
Not exactly the big name free agent the Nets are hoping for.
Still, one of Shaq's reasons for considering the future-Brooklyn squad is their current residency in Newark, which Shaq calls his hometown. So Newark's got that going for them. And hey, Shaq thinks so much of Brick City that he thinks the Nets shouldn't even bother relocating to Brooklyn.
Riiiiiight.
While the lunacy of that statement is for another time, you've got to wonder if the Nets will have any interest in the big man at all. They have one of the best centers in the league in Brook Lopez. Shaq has never been, nor will ever be, a bench player. Which would mean a move to power forward for Lopez, and that's not ideal.
Shaq is one of the best players of all time, but sometimes you can not go home again.