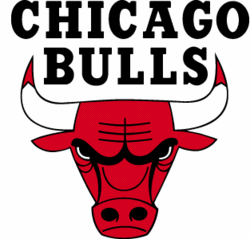 This is a dramatic upgrade?
The Bulls are about to start interviewing coaching candidates to replace fightin' Vinny Del Negro, to bring in that name that was going to attract free agents and get the team more focused and professional.
Lawrence Frank and Mo Cheeks are your frontrunners, according to the Daily Herald.
Is that a dramatic upgrade? Frank certainly brings a much higher level of organization and detail orientation to the job. Mo Cheeks has been a solid coach who got a lot out of his players. But are those really "wow" coaches that were a big improvement over what Del Negro got out of the team.
Doug Collins is right out, according to the Chicago Tribune. Already been down that road. John Calipari is a big name but there are questions ranging from how serious he is about all this to if he is really set out to be an NBA coach, where his amazing recruiting prowess does little good.
Other names may shake out. Maybe the Bulls organization will be happy with just a change of personality. But I keep waiting to say, "now that's a good get" when it comes to a Bulls coaching prospect.