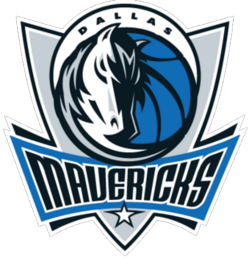 You knew Mark Cuban was not going to stay quiet.
Ross Perot Jr. (not him, but his son), a minority owner of the team, has filed a lawsuit saying Dallas Basketball Ltd., the business that runs Mavericks, is "insolvent and and/or in imminent danger of insolvency."
Cuban responded to the Dallas Business Journal and said that's a load of crap driven by a personal agenda. (via The Baseline)
"Mavs fans have nothing to worry about," Cuban said in the e-mail to the DBJ. "I am responsible for funding and personally guarantee all debt, and I can tell you that financially I am doing more than fine. He essentially is suing me saying, I can't afford to pay myself back. This is typical Perot."

Cuban also said in his e-mail to the DBJ, "In my opinion, he thinks he is embarrassing me through the lawsuit, possibly to pressure me to buy him out. What I do know is that being in business with Ross Perot is one of the worst experiences of my business life."

Cuban concluded: "There is no risk of insolvency. Everyone always has been and will be paid on time."
There's no doubt that the Mavericks have lost money (Forbes estimated $17.4 million last fiscal year, Perot's suit says $50 million, take your pick). But Cuban is an owner willing to pay, willing to lose a little to have a team that wins.
Apparently when you're really rich, it's expensive to have enemies.