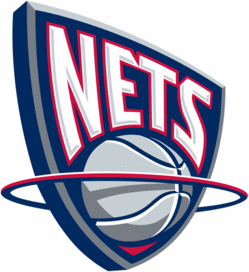 It's the dream of fans of so many struggling NBA teams — start the rebuilding plan by getting a new owner. An insanely rich one willing to spend.
In New Jersey, step one is complete — the NBA Board of Governors has approved Russian billionaire Mikhail Prokhorov as the owner of the New Jersey Nets. Or the Brooklyn-in-waiting Nets. Or whatever you want to call them. It has taken a while to get hear but it has finally come.
Now things get interesting in New Jersey. They have some nice young players, guys like Brook Lopez and Chris Douglas Roberts. They will be playing in Brooklyn within a few years. They now have the richest owner in the NBA (at least until Larry Ellison buys the Warriors in a few months). This is an attractive destination that — maybe not this summer, but soon — is going to land a top free agent.
That, or they can just draft John Wall. Prokhorov is expected to represent the Nets at the draft lottery next week.
By the way, here is the official statement, shouldn't leave that out:
"We are pleased that the NBA's Board of Governors approved Mikhail Prokhorov's purchase of majority ownership of the Nets, welcoming into the NBA ownership ranks the league's first majority investor from outside of North America," said NBA Commissioner David Stern.  "We anticipate that his passion for the game and business acumen will be of considerable value not only to the Nets franchise but to the entire NBA."