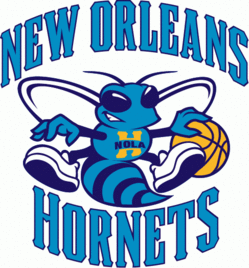 UPDATE: 5:35 pm: Hornets president Hugh Webber said that the ownership transition will be completed soon. A statement via Mark Spears at Yahoo.
"Goal of both parties is still to finalize all the legalities and announce a deal sooner than later… Day to day execution of plans including the search for a head coach has not changed."
NBA spokesman Tim Frank said that Stern simply meant to say the deal had not been finalized, not that there were any problems. Which is back-peddling as fast as one can do it. Seems like this is going to happen, and Stern said the wrong thing at the wrong time.
3:50 p.m. Reports have been that minority-soon-to-be-majority owner of the New Orleans Hornets Gary Chouest is right in the middle of the coaching search. Sitting in on interviews, giving opinions, he is involved.
But is he going to be the owner? If so, is it anytime soon?
David Stern cast a shadow over that idea in remarks to some media members in Utah last night before the Lakers/Jazz game, as reported by FanHouse's Sam Amick.
"It's taking a long time for George (Shinn) and Gary Chouest to reach an agreement, and every time there's not an agreement it's possible there won't be an agreement," Stern said to a small group of reporters after stepping off the stage. "So we'll see how that goes. … It's not a given at all."
The Hornets continue about their business — they interviewed former Nets coach Lawrence Frank and Portland assistant Monty Williams for the open head coaching spot.
The New Orleans Times Picayune says that the deal is still going to go through. They say that Chouest's involvement in the coaching search has held up the formal announcement of the ownership change.
This is most likely Stern using the media to send a message and speed the process along. He's like that.
The fans of New Orleans had better hope that's the case, because if the team reverts to Shinn as owner it will be a rough summer in New Orleans.